Gym
We have a very sociable, relaxed atmosphere where no one feels intimidated or threatened about their ability. There are no cliques here and members regularly get together for social occasions outside of the leisure club.
The gym is well furnished and maintained with the latest Life Fitness equipment, which is ideal for all levels of fitness and ability. We have a selection of weights and resistance machines, as well as free weights, for an all round workout.
When you join as a member, we carry out a fitness assessment followed by a gym programme, so that you are fully trained to use the equipment safely. Gym programmes can be booked on a regular basis to help with motivation and new targets at no extra cost. Our fully qualified, friendly and professional instructors are always on hand to help design programmes for you.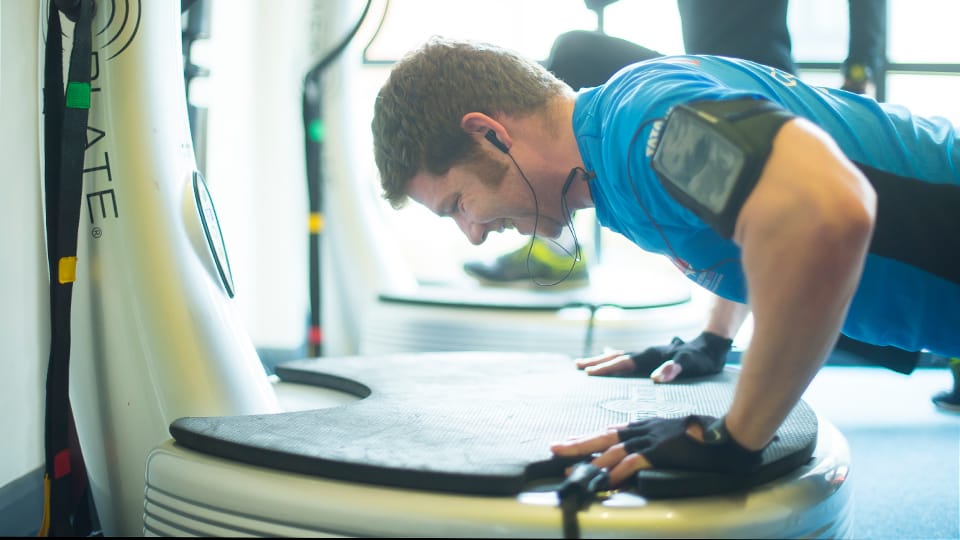 Power plates
The gym also has Power Plates for members to use.
Vibration training is medically proven to accelerate your workout results, so whether you are looking to tone up or improve your golf swing, there are exercises that can be performed on the plate. They are also great for bone density, circulation and general mobility, so again suitable for ages and fitness levels.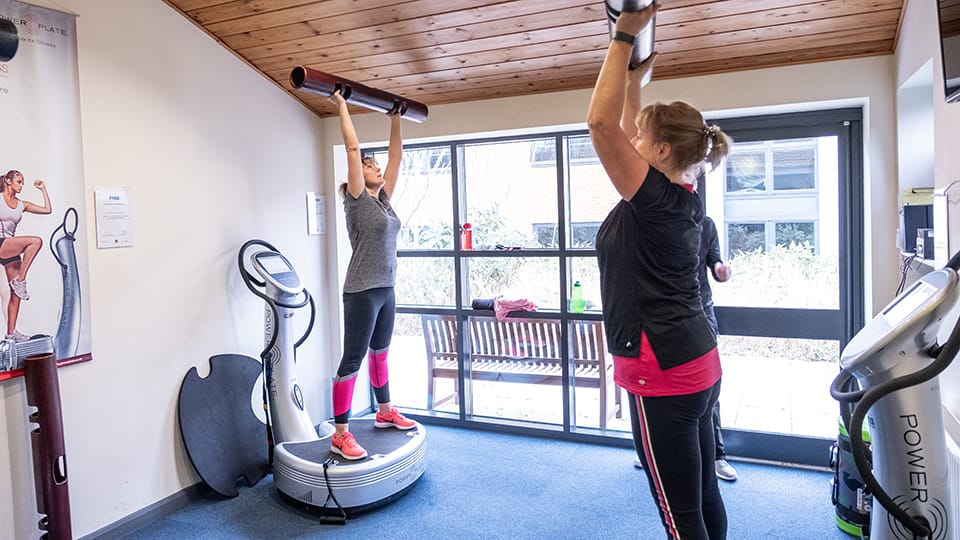 Dynamics studio
'Dynamics' is our dedicated space for small group exercise for focussed, fun and functional exercise.
We aim to inspire people to improve their everyday wellbeing. Whatever your age, fitness level, or lifestyle there is a workout for you. Whether you're joining us for a class, one-to-one session or individual workout, it will make you fitter, firmer, stronger, healthier and more invigorated.
Fitness classes
'dynamics' is far more than just a fitness studio – it is a place dedicated to the enjoyment that focused, functional, fun exercise creates. Our range of 30 minute classes are designed to be fun, friendly, fast and most importantly effective.
Legs, Bums & Tums
A class targeting the areas that we all worry about!
---
Abs Blast
This class concentrates completely on the core area for the ultimate abdominal workout.
---
Power Circuits
High intensity multi-stationed class challenging total body and the cardio-vascular system, for fast results.
---
Gentle Vibes
Low intensity, focusing on mobility and strength.