Treatments
As a Dermalogica-approved therapy centre, all our therapists have undergone extensive training to become certified experts on the products we use on your skin.
Personalised skin care
These treatments are tailored to meet your individual needs, targeting specific concerns and helping restore optimum skin health. Our detailed skin consultation precedes each treatment to ensure maximum benefits to your skin. Suitable for men and women, the face mapping procedure provides our therapist with an objective view of your skin's condition, as well as an indication of the underlying health issues that might be affecting it.

Treatment list
Caring for your skin and the environment
Dermalogica are recognised cruelty-free by PETA (People for the Ethical Treatment of Animals) and Leaping Bunny. They are also certified vegan on all but 4 of their products.

By the end of 2020, 90% of Dermalogica's packaging will be recyclable or bio-degradable. Much of their packaging is already sustainable. Going forward, all paper and cartons they use are FSC certified to be sustainable for forests.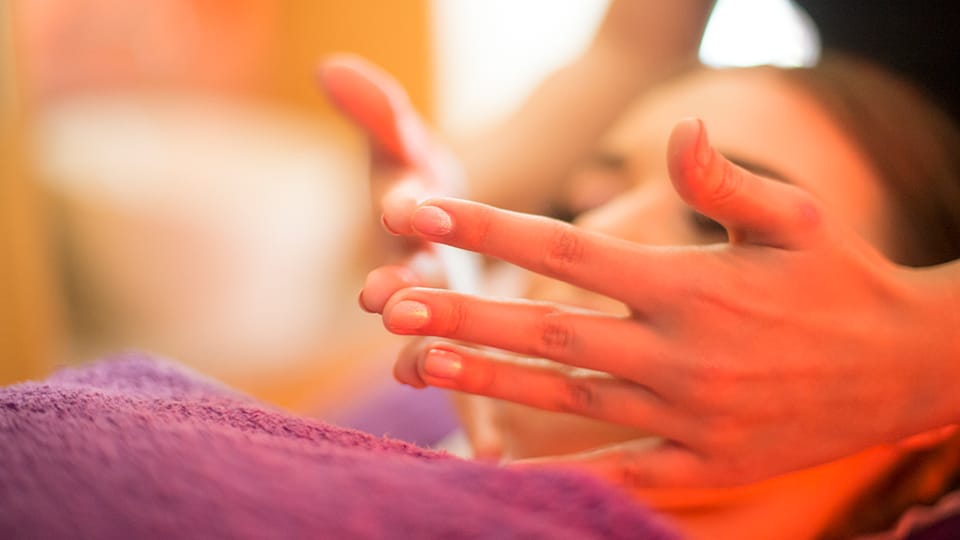 Dermalogica facials
Face mapping is a revolutionary approach to skin analysis developed by the International Dermal Institute exclusively for Dermalogica.
Now professional skin therapists have a comprehensive technique with which to analyse every aspect of their client's skin, dramatically enhancing not only the effectiveness of every treatment, but also making the prescription of a home care regime as focused on the client's actual needs as possible.
20% member/loyalty discount
Members automatically receive 20% discount off all treatments excluding massage. All non-members are given a loyalty card whereby they receive a 20% discount if they attend within 6 weeks.
Flexible opening
Our treatments are available six days a week, with late night opening until 9pm on Tuesdays. Booking in advance is advisable as appointments get booked up.
Accessibility
We have an electric therapy couch for anyone with mobility issues or joint and back problems, which will lower down for ease of use.